Medical Acupuncture
Due to robust scientific research, the World Health Organisation recognises the effectiveness of acupuncture in treating numerous illnesses. Both acute and chronic conditions respond very well to acupuncture.
What to expect
At your initial consultation we will discuss your symptoms, your pulse and tongue may be examined and you will be asked a series of questions about different aspects of your health and lifestyle.
Some of these questions may seem strange but they are vital to help make a diagnosis in traditional Chinese medicine. I will then insert the needles at the appropriate points on your body and the needles will be left in for about 30 minutes. Electroacupuncture, which involves connecting low level current to the needles, may be used during a treatment. I recommend you wear loose clothing as a lot of the common points used are on the arms, legs and feet.
How many treatments required depends on the individual case, but chronic conditions usually require more treatments. Patients should see the effects of acupuncture after one to four treatments and it is entirely up to them how many treatments they receive.
At Anmian I treat patients for a wide variety of conditions, some of which are:
Musculoskeletal – back, neck and shoulder pains, muscle/joint pain & weakness, sprains, injuries, sciatic pain, arthritis, rheumatism.
Gastro-intestinal – Irritable Bowel System (IBS), constipation, diarrhoea, abdominal pain, nausea, vomiting.
Neurological – headaches, migraine, facial paralysis, trigeminal neuralgia.
Emotional – insomnia, depression, anxiety.
Dermatological – eczema, psoriasis, acne, herpes zoster (shingles)
Gynaecological – irregular menstruation, PMS, menopausal symptoms.
Respiratory – rhinitis, sinusitis, bronchitis, asthma.
The acupuncture treatment lasts up to 50 mins.
The initial consultation appointment will take a little longer.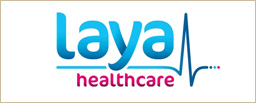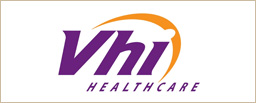 ---
Ernie McCarthy, B.Sc., Lic. Ac., NMT. By Appointment Only
Tel: 086 8296389 Email: info@anmian.ie Address: 2 Glencoo Park, Boreenmanna Road, Cork.



Member of the Acupuncture Council of Ireland and the Association of Neuromuscular Physical Therapists.
© Copyright. Anmian Acupuncture Clinic. All Rights Reserved.